Content
Small town Thames is the hot new location for film-makers
by Teresa Ramsey
Many films, documentaries and TV ads have been made in Thames in recent years.
Unique locations, historic buildings and friendly crowds has put the historic Waikato town of Thames firmly on the books for film-makers.
In August, Netflix released its first New Zealand-based film, Falling Inn Love, which was shot in Thames, drawing singing star turned actress Christina Milian.
At the end of last year, Kiwi writer-director Tim van Dammen's hit time-travel comedy Mega Time Squad opened to rave reviews in the US.
Van Dammen was working at Thames Pak'nSave while he wrote the film. He told Stuff he set the movie in Thames because that's where he grew up.
"I think there's something about the place – the small community and being surrounded by the mountain range. I think it's an interesting community," he said.
In recent years, Bella Pacific Media have produced several projects, including Wayne, the award-winning Amy Street series and the recently released House of Champions, which screened on channel Three on September 25.
Local documentary House Of Champions follows three athletes as they train for the Special Olympics.
This week, filming for The Justice of Bunny King wrapped up in the Coromandel Peninsula town, starring up and coming New Zealand actor Thomasin McKenzie fresh from her star performance in Taika Waititi's award-winning Jojo Rabbit.
Thames has been a backdrop for movies as far back as the early 1980s, when American film-maker Sam Pillsbury's adaption of Ronald Hugh Morrieson's 1963 novel, The Scarecrow, featured the main street of Thames.
Jean Director Rob Sarkies said Thames' appeal was in its unspoiled history and a supportive community keen to get involved.
Set in the 1930s, Jean is the story of Kiwi-born aviator Jean Batten, who become the first person to fly solo from England to New Zealand.
They filmed scenes for the award-winning drama at Thames Airfield and in some of the historic buildings in the town, he said.
"There's a huge advantage to some of these smaller places because they haven't been visually destroyed, there's a friendliness to the community, they welcome film makers and that just makes your job so much easier … and there are a lot of creative people in Thames," he said.
"When you get that mixture of a few film people in a town, a great place visually and a very supportive community, it's almost inevitable that you're going to get more production there."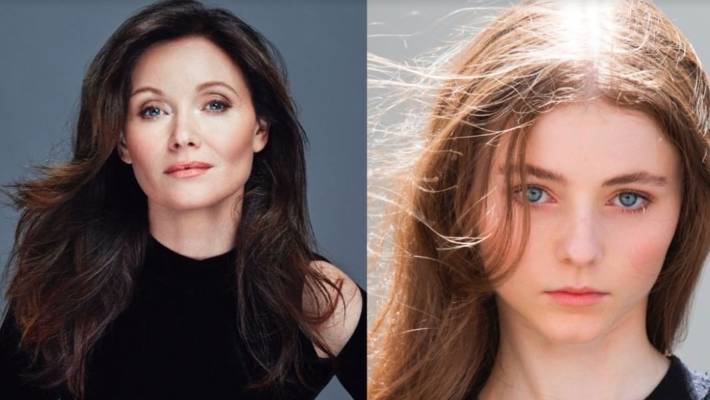 Film making infrastructure wasn't always important when it came to production, "you're never going to compete with the studios in west Auckland or Wellington," he said.
But small towns offered interesting locations and enthusiastic locals willing to get involved as extras and supply accommodation for crew.
"Film-making really is a travelling circus, literally. We turn up in our trucks and we put up our tents and we basically bring everything with us," Sarkies said.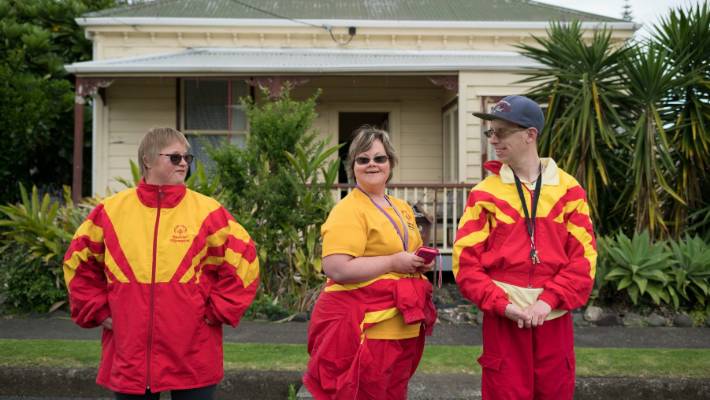 "It's funny because in the end it's not city councils or film offices that determine where stuff gets made, it comes down to the attitude of the people. And great coffee, that's very important, and Thames has got that."
Bella Pacific Media's Kirsty Griffin is originally from Thames, moving back to her home town with film-maker Viv Kernick in 2012 after working in the film industry in Auckland for 30 years and living in New York for a year.
Their successful House of Champions documentary follows three Thames flatmates who train for the New Zealand Special Olympics National Summer Games.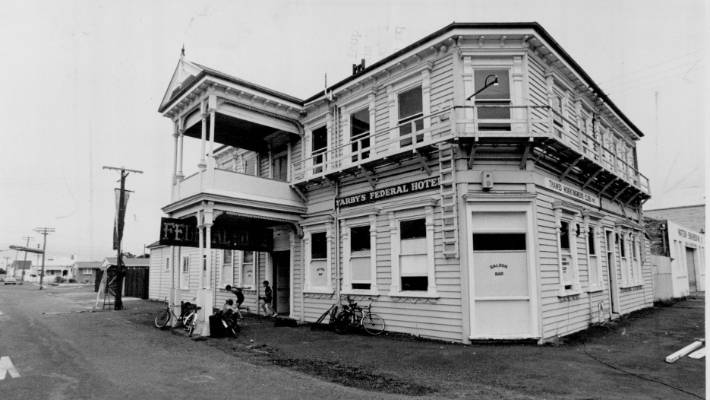 Thames Workingmen's Club is used for the Klynham Hotel 1950 in a scene from the NZ Film The Scarecrow.
They're back in Thames for their next project, a short documentary about a Hauraki weaver, who travels to Chatham Islands to get Weka feathers.
Co-director and producer Griffin said the town's historic buildings and proximity to Auckland made Thames an attractive option.
"If you want small town New Zealand, then this is it. It's a great location, it looks so good on camera," she said.
Netflix romance Falling Inn Love was set in Thames.
"If you want beaches and things like that over the other side [of the Coromandel Peninsula], they've shot a bit at Hahei and further up north. And the bush is pretty beautiful, the beaches and bush and the old industrial buildings."
Award-winning cinematographer Ginny Loane just wrapped The Justice of Bunny King in Thames, an independent movie about a sharp-tongued windscreen washer who is constantly letting her mouth get her into trouble.
Loane, who lives in the Kauaeranga Valley near Thames, said the town was ideal for small-budget Kiwi productions.
"There are many different budgets in film making, there are Netflix budgets or Avatar budgets that are huge … so they'll be able to pay top dollar.
"And then there's the film that I've just been on, an independent New Zealand little feature, with a great story and great actors who are drawn to the script but there's hardly any money," she said.
"So what we have to do is get extras together and make a donation to the operatic society or the drama society, and you have to have people willing and up for it for a bit of fun."
Thames Coromandel District Council had also been helpful with permits for road closures and other support, she said.
"A helpful, involved council that's prepared to put a little bit of work in to help film crews out is a biggie," she said.
It could sometimes be difficult to find historic buildings for film making, as many old buildings had been demolished in other towns, she said.
"The location itself is gorgeous, you can't find that in Auckland or anywhere else.
"It's a gorgeous looking town, it's a functioning town, it's got a great old main street, great buildings but most of all the people are good, they're up for it, people are friendly and helpful for film crews."
The article was first published here.