News
Kiwi film stars applaud Timaru audience as Covid-19 chews box office receipts
by Stuff — August 12, 2020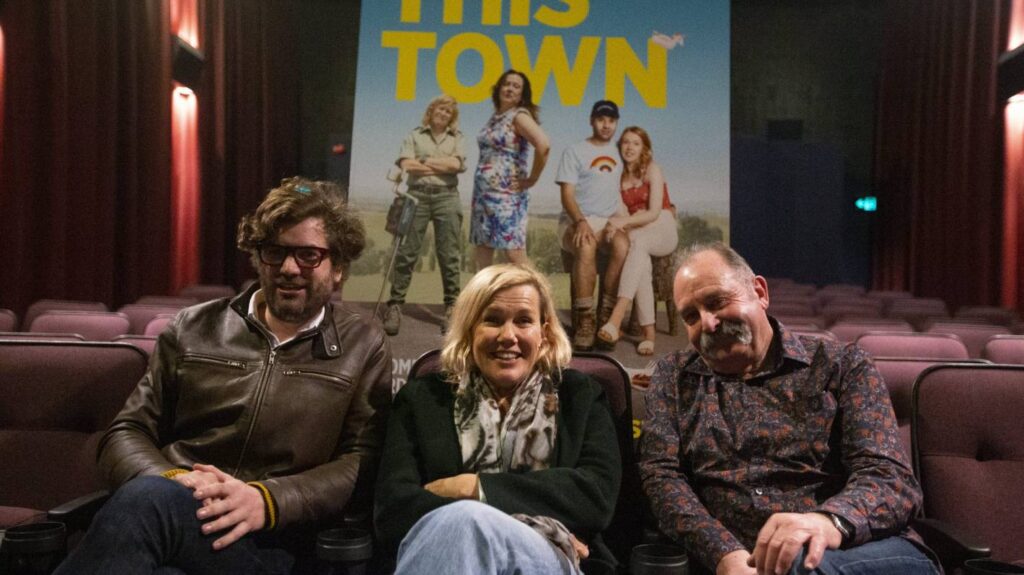 Kiwi film-goers have been applauded for supporting the industry amid the Covid-19 fallout.
New Zealand-made comedy film This Town cast and crew members Robyn Malcolm and David White gave a thumbs up to an appreciative audience during a screening at Movie Max Digital in Timaru on Tuesday evening.
The pair stopped in South Canterbury as part of a nationwide tour to promote the movie in which Sean (played by White, who also writes and directs the film) tries to rebuild his life in small-town New Zealand while everyone believes he murdered his family.
Read the full article here