News
Trailer Released For Indigenous Sci-fi Thriller Night Raiders
by Scoop — 17 February 2022
The Co-production Brings Together Talented Indigneous Filmakers From Aotearoa And Canada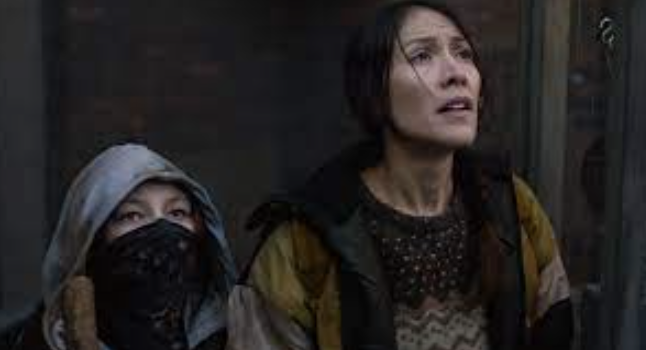 Following critical acclaim at Berlin and Toronto International Film Festivals, and most recently at the NZ International Film Festival, Night Raiders has today released a local trailer ahead of its nationwide general release on Thursday 24th March.
Set in 2043, the Canadian-New Zealand co-production is a female driven dystopian drama about resilience, courage and love. The nail-biting post-war future thriller follows a mother joining an underground band of vigilantes to try and rescue her daughter from a state-run institution.
Night Raiders is written by Cree–Métis director Danis Goulet (Wapawekka, Barefoot) who describes the film as inspired in part by Alfonso Cuarón's 2006 film Children of Men, as well as by the military response to the Dakota Access Pipeline protests on the Standing Rock Indian Reservation in 2016. Taika Waititi (Jojo Rabbit, Thor: Ragnarock, What We Do in the Shadows) serves as Executive Producer on the film.
Read the original article here.