News
The new Auckland festival trying to fill the film calendar's NZIFF-shaped hole
by The Spin Off — 17 January 2022
Boasting a lineup of some of the most acclaimed films from the past 12 months, the new In The Shade festival kicks off in Auckland this week. Stewart Sowman-Lund finds out more.
January at the cinema is often a dumping ground for disappointing Hollywood blockbusters or the latest crappy horror remake (although the new Scream is actually rather good). It's also, conversely, often the time that New Zealand audiences are finally able to see the most viable Oscar contenders for the first time, months after they debuted at overseas film festivals. There is never any guarantee they'll all make it to our screens and, if they do, they often don't make it much further than the local arthouse cinema.
This year, things are going to be easier for Auckland-based film buffs hoping to complete their Oscars scorecard in time for awards season. A new two-week film festival, called In The Shade, kicks off later this week, boasting a formidable lineup of some 2021's most acclaimed films. Spread between Avondale's iconic Hollywood Cinema and the home of arthouse, the Academy Cinema in Auckland's CBD, the festival launches in the shadow of last year's Covid-19 lockdown that saw the annual International Film Festival cancel its Auckland season and lose its director after just two years.
So what makes In The Shade's lineup so good? Well, if it's not Jane Campion's The Power of the Dog, the current frontrunner screening now on Netflix, the next best picture Oscar winner is likely to be at In The Shade. There's Licorice Pizza, the acclaimed new coming-of-age flick from Paul Thomas Anderson, and Nightmare Alley, a gothic thriller from Guillermo del Toro (whose last film, The Shape of Water, won best picture). Also screening is the lauded Japanese film Drive My Car, a likely shoo-in for best international film, having won a string of critics' awards in recent weeks. The Eyes of Tammy Faye, the true story of the famed television evangelist, was set to preview at last year's film festival before the Auckland season got canned. All up, there are around 50 films on the bill.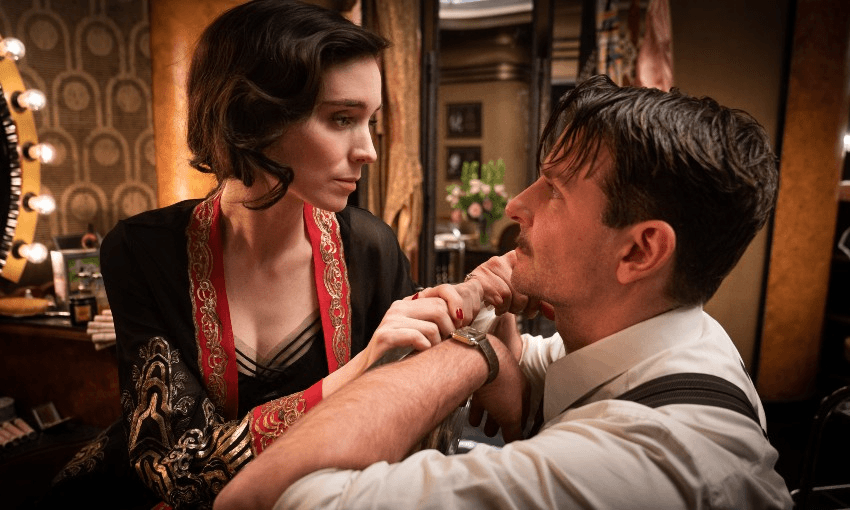 Festival spokesperson Courtney Mayhew says the event was put together in record speed and was the outcome of "blind optimism" during last year's lockdown. "A few people got together who work in different areas of the film industry and were having a chat during the Auckland lockdown," she says. "We saw the writing on the wall of what was inevitably going to happen, and what turned into 100 days of lockdown. We knew that so many big blockbusters were being pushed back and were going to take up a lot of screen space and there would be some awesome films that wouldn't quite make it through to Auckland audiences."
Read the original article here.