News
Filming for Muru, based on Tuhoe police raids, underway in West Auckland
by Stuff — January 15, 2021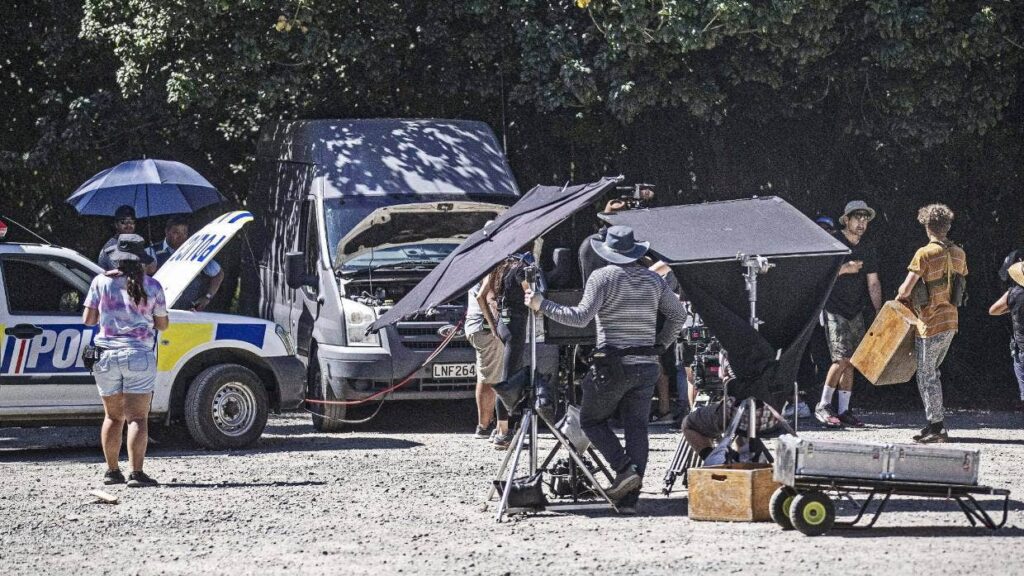 A remote Auckland community has become a film set as the shooting of a New Zealand film gets underway.
Cast and crew could be seen in the Kaitarakihi car park, near Cornwallis on the west coast, on Friday for the shooting of Muru.
The set, nestled among the trees on Huia Rd, also contained a number of vehicles, tents, and production equipment.
Find original article here.