News
Christchurch to host Producer Matt Noonan's latest feature film
by ChristchurchNZ — 13.5.2021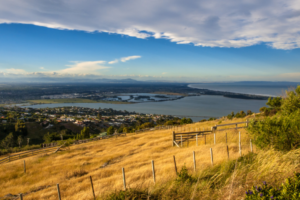 Ōtautahi Christchurch's new motorways could double as American roads in a production being filmed in the city in June.
Kiwi producer Matt Noonan (Hunt for the Wilderpeople), who just wrapped production on The Royal Treatment — filmed entirely on location in Dunedin and Oamaru — together with producer Donald De Line (Ready Player One, Fools Gold, Body of Lies, Green Lantern) are leading the production in New Zealand.
"Christchurch and Canterbury are perfect for this new project and the region has tons of potential for screen production going forward," Noonan said.
It would involve the closure of a section of both the Northern and Southern motorways at different times – the newly-completed roads are a key reason Christchurch was chosen as a filming location for the road movie.
Find original article here.